IRTH SCHMELZTIEGEL MAROKKO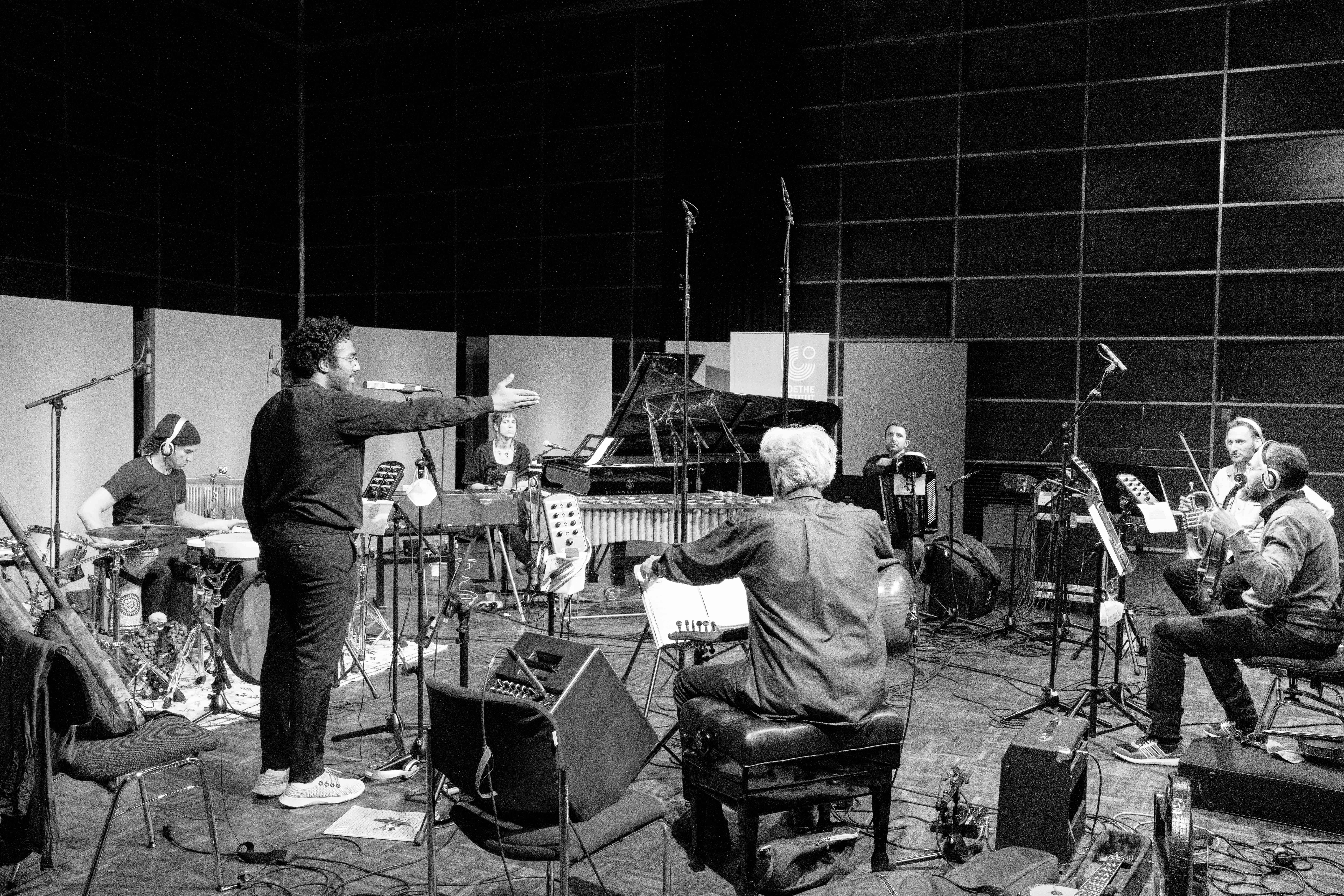 This album is about the exchange of musical cultures in many ways. The North African country Morocco is a rich melting pot of diverse musical styles and traditions. That means great diversity. There is the rhythmically complex music of the Amazighen from the Atlas Mountains, the fine classical Arabic music, the mystically spiritual music of the Gnawa, the slaves from Black Africa, the Sahara Blues, Jewish traditions, Andalusian sounds and much more. Especially in recent years, Morocco has seen a renewed interest in its own cultural diversity. Again and again, the West has sought exchange with Morocco.Starting with Tangier as an artists' oasis and place of refuge in the 1960s, through the hippie era in the 1970s in Marrakech, when musicians from rock bands like Led Zeppelin, or jazz musicians like Randy Weston discovered Morocco for themselves. The Munich International Ensemble JISR, has dedicated itself to this richness. JISR means bridge and is meant literally, because ensemble leader Mohcine Ramdan knows how to build bridges in different cultures. His roots lie in the music of the Gnawa.


---




Musiker:innen

Mohcine Ramdan: Percussion, Gembri, Gesang

---


Roman Bunka: Oud, Gitarre

---


Marja Burchard: Flügel, Posaune, Vibraphon

---


Marwan Fakir: Violine

---


Vlad Cojocaru: Akkordeon

---


Rhani Krija: Daf, Riq, Percussion...

---


Gergely lukacs: Trompete


---
Termine
---